Carpet Cleaning in Fort Washington
Your carpet is expensive, and you want it to look nice. Dirty carpets tend to make your home or office feel uncomfortable and unwelcoming. Debris and dirt tend to get stuck in the carpet fibers so professional carpet cleaning services in Fort Washington can be handy for you. Weather and daily in-house activities contribute a lot to the dust, dirt, spills, stains, and odors on your carpet. Also, if you vacuum only, it won't keep your carpet completely fresh. As well, it leaves behind some debris that will require an experienced technician's efforts.
Many individuals sometimes try to purchase sprays and other retail tools to tackle their dirty carpets, but they truly won't achieve the desired cleanliness. That's why we highly encourage getting in touch with Hippo Carpet Cleaning of Fort Washington for quality cleaning of your carpet. Our professional cleaners are highly recommended because they use multiple cleaning methods, and they match the right method to your rugs and carpets.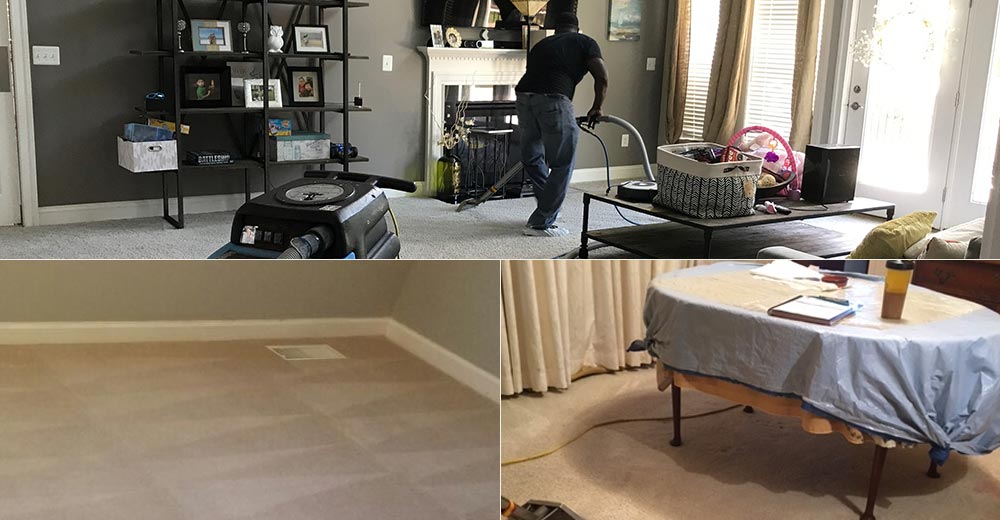 Advantages of Professional Carpet Cleaning Services
Apart from dirt or stain removal and extending the life of your carpet, professional carpet cleaning also has numerous other benefits such as:
Contributing to a fresh and healthier environment
Removing bacteria
Minimizing traffic lane effects on areas of the carpet that receive significant foot traffic
Improving the overall room appearance
Maintaining your property's value
Preventing mold growth
Eliminating the hard work of cleaning the carpets yourself
Cleaning the carpet yourself sounds very easy, but people find it a hassle trying to remove the tough stains and deep-seated debris, and dirt. If you lack the know-how and appropriate tools and chemicals, the results will not be that pleasing.
Consumer-grade cleaners and over-the-counter products are not ideal choices, as they do not provide the type of power that is required for thorough carpet cleaning. The equipment we use provides enough suction power to completely remove the stubborn spots, stains, or dirt, restoring the original condition of your carpet.
Your carpet will quickly degrade if it's soiled and stained. However, our cleaning experts in Fort Washington will have every fiber of your carpet stainless and dirt-free, restoring it's pretty appearance. Professional cleaning services also extend the lifespan of the carpet.
Why We're The Best In Carpet Cleaning
At Hippo Carpet Cleaning of Fort Washington, we use advanced cleaning systems that reach deep into carpets to remove stubborn stains and spots. After our specialists have finished cleaning your carpet, you may not believe that it's the same carpet. Our team of experienced technicians prides itself on its outstanding results, and that's why our customers like our professional carpet cleaning services.
Besides, our advanced methods use less water compared to the traditional cleaning techniques. In turn, this drastically reduces the dry time. So, there is no getting your socks wet or waiting all day when you choose us.
Here are the common 5 methods we use in cleaning the carpets:
Steam cleaning or hot water extraction technique
Dry powder cleaning-absorbent compound
Shampooing
Bonnet cleaning
Encapsulation
We currently provide our services to homes, churches, office buildings, and even schools. Our cleaning services are not limited to just carpets. We also clean rugs and remove stubborn stains or spots from upholstered furniture in your house.
If you are tired of poor quality work from extremely cheap service providers who leave your carpets soaking wet and still dirty, we've got you covered. Our team of experts is dedicated to offering carpet cleaning services with the safest and most thorough techniques available currently at an affordable cost.
Do not get ripped off by those low-budget "bait-and-switch" carpet cleaners in the market today. Hippo Carpet Cleaning of Fort Washington is a certified with experienced cleaning specialists who leave your rugs and carpets as clean as new.
We have built a solid reputation, and we are among the most highly trusted service providers in Fort Washington. This is the main reason many businesses around Fort Washington rely on us for office carpet cleaning.
Office and Home Carpet Cleaning
At Hippo Carpet Cleaning of Fort Washington, we can easily take care of both your commercial and residential carpet cleaning needs. When you choose us, you'll get a deep and long-lasting clean without any risk of harsh chemicals and water damages from excess water. Our experienced professionals save you time, and you get excellent results at a pocket-friendly price without having to lift a finger.
Our skilled specialists are equipped with all the necessary training and tools to handle any cleaning needs that arise. You can give us a call with any questions or if you want to know more about our elite carpet care services. If you are in Fort Washington and you really need your carpet professionally cleaned, we are here to help you. We're available 7 days a week, open for you to book an appointment and experience our great services. Talk to us today - 301-579-3893.