Mattress Cleaning In Fort Washington MD
Are you sleeping for more than eight hours a night? If yes, then that means you are spending four months each year lying down on your mattress. Your mattress is apparently the piece of furniture in your home that is most used.
Despite the time we spend in bed, most people don't really think about cleaning their mattresses. And even if they do think about it, they may not know what is the best way to clean their mattress without causing any damage to it.
When unpleasant smells, stains, and allergens build up, your bed may not be so fresh anymore. Shouldn't your mattress be as clean and fresh as the rest of your house? We Clean Mattresses in Fort Washington, Maryland!
YOU SPEND ABOUT 1/3 OF YOUR ENTIRE LIFE ON YOUR MATTRESS. DON'T SHARE THAT TIME WITH BEDBUGS
Hippo Carpet Cleaning of Fort Washington makes your sleeping experience pleasant again with the help of our mattress cleaning service. Not only do we remove all the stains, but we also treat the source of the stain to get rid of bacteria and odors. And our professional deep cleaning removes the dust, dust mites, pet dander, and other allergens that have infiltrated the mattress cover and entered your mattress.
We are proud to use USA-made upholstery cleaning products to guarantee hygiene and cleanliness in your living spaces. All of the products are 100% toxin-free, so you don't have to worry about exposing your family to dangerous chemicals. Your mattress will be restored to its initial freshness so that you will be able to get a good night's sleep.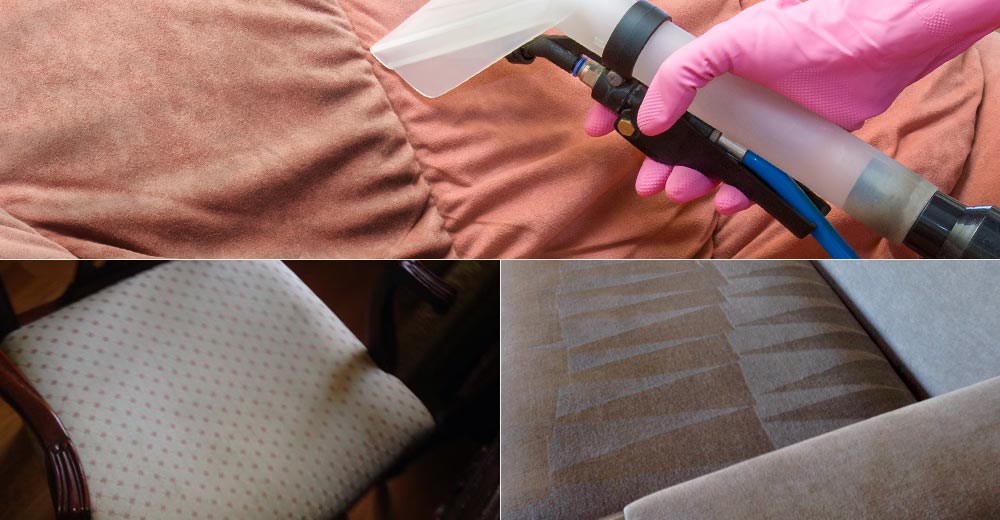 Deep and steam mattress cleaning, what's better?
We believe that you should know what is the best way to keep your mattress looking, feeling, and smelling fresh. Let's see which is a better and more suitable option for your mattress.
Deep cleaning is a great method to completely clean your mattress and reach the deep grime and dirt in your home. But in our perspective, steam cleaning works even better and can deep clean and remove all the microorganisms from the mattress.
Used correctly, steam cleaning is a natural and effective way to completely remove sweat, urine, dirt, and stains from your mattress, leaving it clean and fresh. Our high quality equipment means that we can extract most of the moisture we use for cleaning along with those contaminants, so that your mattress will dry quickly, too.
So both of the options can get the job done, and that is why Hippo Carpet Cleaning of Fort Washington offers you steam cleaning and deep cleaning as well.
What Will You Get?
We offer a full range of services for every level of mattress, from light maintenance cleaning to heavy stains and urine. Depending on the condition of your mattress, your cleaning may include:
Ugly stains are removed - With our specialized stain removal service, Chem-Dry restores your mattresses, leaving them looking clean and smelling fresh. We will unquestionably do our best to remove even the toughest and deepest stains. And we won't back down until every stain is removed completely.
Rapid drying cleaning processes - are used so you can use your bed only a couple of hours after the cleaning has been completed. Our low moisture steam cleaning process gets fast drying results. We really don't want you waiting for days for your mattress to dry; that is why we use a cleaning process that dries in just a few hours.
Bacteria-free mattresses - We will clean the entire mattress (side, back, and front) and treat the mattress with a sanitizing chemical that is a disinfectant. The sanitizing is done with state-of-the-art antimicrobial solutions. So you can sleep on your mattress knowing that it is completely bacteria-free.
Allergy sufferers - can choose our additional dust treatment or mold removal service.
Interested in Mattress Cleaning Services?
If you're looking for a Fort Washington mattress cleaning, it's time to contact our team. Hippo Carpet Cleaning of Fort Washington is working in your neighborhood, and we are ready to safely serve you. We offer high-quality work at astonishing prices, with years of experience in this area.
Got any more related questions? Give us a call now, and we can also give you a free estimate with immediate scheduling options. Or you can also fill out this form, and we will get back to you as soon as possible. Our customer assistance agents are ready to help you with any questions or concerns you may have. We look forward to receiving a call from you today.
We have been servicing residents of Fort Washington MD, for more than 10 years. With such a large population, we have been very busy in Fort Washington, satisfying one client at a time. Over the previous years, we've discovered that most of the clients that hire us in Fort Washington Maryland really like our attention to detail when cleaning their mattresses. Schedule your cleaning today, and rest assured that your mattress is completely clean and safe!