Mold Remediation Services in Fort Washington, MD
Mold growth is undesirable, and as mold colonies grow, they become increasingly difficult to eliminate. Mold can be found practically anywhere, both outside and inside the house. Different mold strains cause various health difficulties to the residents of the afflicted room and make a particular area in your home a terrible sight. Or even worse, it can be hidden from view and exposing all your family to health hazards.
What are the benefits of professional mold remediation?
Is mold a problem in your home? Getting rid of mold yourself when you are not a trained specialist in mold remediation could result in the mold recurring, more funds being spent, and typically worse challenges for your family. For example, anybody with mold infestation inside their house or business and still has air conditioning systems faces the risk of mold spores moving through the air ducts and spreading throughout the entire structure. Our mold specialists know about these risks and others and ensure that the mold is not spread during the remediation.
Instead of remediating it yourself or engaging anyone who is not experienced and certified, there are several advantages to hiring professional mold remediation experts for mold removal.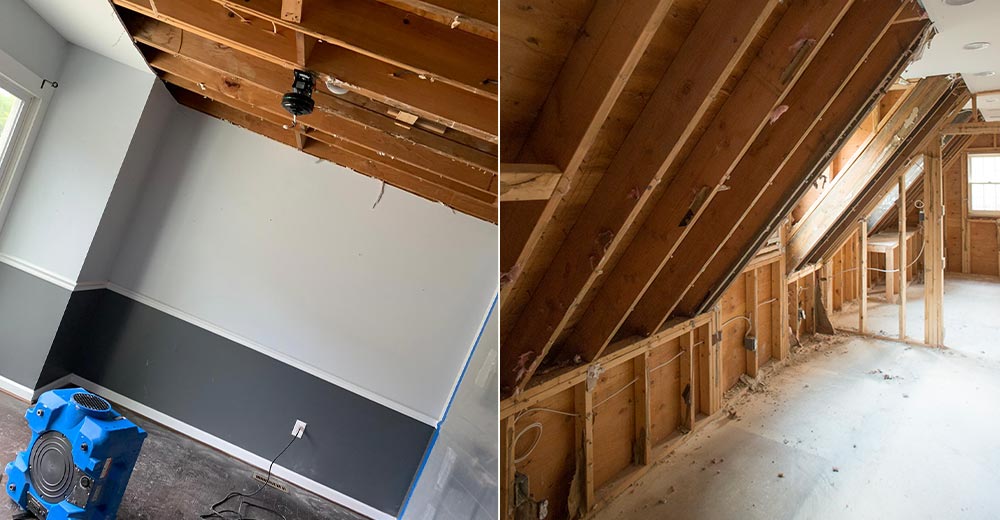 Mold remediation specialists help you:
Save money.
Get proper mold assessment.
Get professional mold removal services.
Prevent future mold-related problems.
Get tips on mold prevention.
Mold treatment is the best option for a mold problem at home or in your business; nevertheless, it is not a do-it-yourself project. You need mold cleanup and remediation professionals who truly understand what they're doing to thoroughly remove and contain the mold.
The mold spores thrive on damp surfaces and form colonies quickly when exposed to water. Keep in mind that mold might recur even after mold treatment if the source of moisture is not repaired.
How is our mold remediation service performed in Fort Washington, MD?
Carpet Cleaning Fort Washington provides a complete solution, from mold cleaning services to complete mold treatment. When you notice mold developing in your home or commercial property as a result of water damage and leaks, or when you smell musty odors, we can help.
Here's what you need to know:
We offer professional mold remediation services in Fort Washington, including removing the mold while minimizing exposure. Eliminate mold with the help of our experts, who have received specialized training and extensive experience in mold remediation.
If you require mold inspection and removal, Carpet Cleaning Fort Washington will take a step-by-step approach to solve the problem. Although you may consider removing mold by yourself, we strongly advise you to contact a licensed & qualified technician from our firm for mold treatment.
Mold problems are addressed by our professionals using advanced special equipment and techniques following the mold treatment protocol. Mold remediation chemicals are typically utilized in various places to kill mold spores.
Work on the remediation is a little bit different. Before quoting the precise cost of the entire remediation process, our mold technicians first analyze and determine what's going on at your house or business. Immediately notify us to schedule an onsite assessment and receive a thorough estimate for mold remediation in just a day.
Don't wait! Call us today.
Get in touch with us now by calling 301-579-3893 to talk to one of our professionals. We have the licensed technicians you need at Carpet Cleaning Fort Washington to take care of any mold problem safely and completely. From beginning to end, our experts will oversee every activity performed on your facility and return it to its previous state much faster than you might think after mold cleanup.
Very few things are more physically crucial to daily life than the air you breathe, especially in your house. So, what are you waiting for? Call today.