On-site Rug Cleaning for the Fort Washington Area
On-site rug cleaning is a cleaning procedure in which we provide our rug cleaning services at your location. This means that the rug is cleaned at your home or business, rather than a drop-off service. On-site rug cleaning is an effective procedure for removing stains and dirt from your precious area rugs in the most effective and convenient way.
The Best Treatment For Your Oriental Rug!
We, at Hippo Carpet Cleaning of Fort Washington, aim to provide the best rug cleaning service available in the area, working hard to make your rugs new again. There are many situations when on-site rug cleaning can be handy. On-demand cleaning services are great for getting your rugs cleaner, fresher, and dirt-free in a short amount of time.
Our team not only specializes in area rug cleaning, but we also have vast experience in carpet and upholstery cleaning. We will remove your stains, renew the look of your home's furniture and carpets, and restore your rug to a beautiful state.
We Clean Your Rugs, Not Your Wallet!
If you are looking for an affordable way to remove spots and stains from your valuable rugs, consider our services. Our prices are reasonable, our work is top-notch, and we guarantee no problems! Our professional cleaning specialists in Fort Washington will do an impeccable job on your upholstery, carpets, area rugs, and much more. We offer professional services at affordable prices without the use of harsh chemicals and products that can damage your furniture.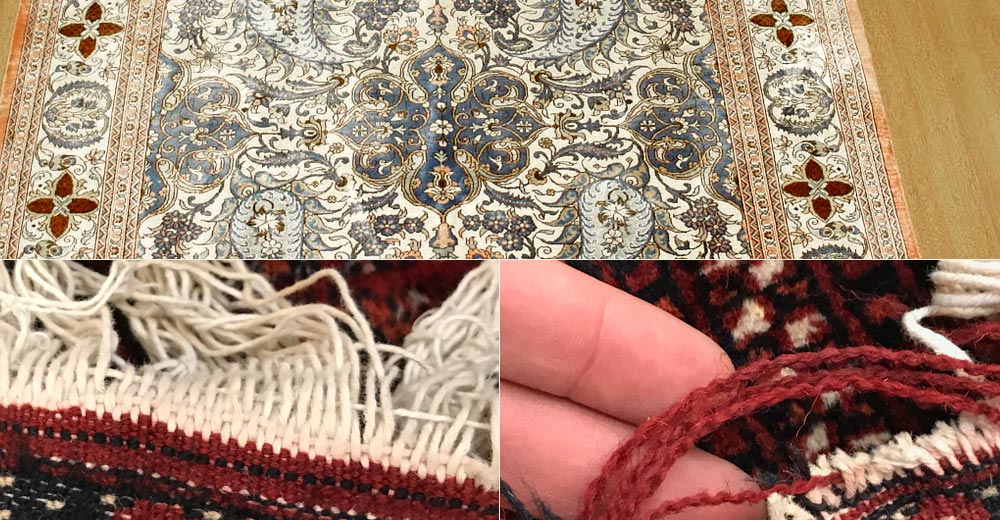 On-Site Rug Cleaning Process
We have done extensive research on the topic of professional stain removal, which has resulted in us coming up with the ultimate solution for even the most difficult of stains. Let us show you our custom-made microfiber cleaning tools and all-natural fabric cleaning products that we have developed especially for these tasks. For a truly valuable cleaning experience, come to the experts at Hippo Carpet Cleaning of Fort Washington today.
As part of the cleaning process at your home or office, there are several steps to be followed.
Pre-Inspection. Checks are performed on the area rug before it is cleaned. In order to choose the best cleaning method, our professional team checks the fiber type before the cleaning process begins.
Color Testing. The rug would be tested to make sure there are no color bleeding or discoloring issues. This testing ensures that suitable cleaning methods and products are used for rug cleaning.
Vacuuming. During the inspection, your area rug will be vacuumed to remove loose dirt and dust.
Steam or Deep Cleaning. In the final step, area rugs are either cleaned with hot water extraction (steam cleaning) or a deep cleaning method. It is our goal to ensure that the fibers of your rug, tiles, or stone floor are not damaged.
Dirty or Smelly Rugs? Don't Worry, Hippo Carpet Cleaning of Fort Washington Is Here For You!
If you are looking for the best cleaning for your rugs in Fort Washington, then you have come to the perfect place. You will be guaranteed satisfaction, and that's a promise. We are always ready to help your needs regardless of how small or big the issue is.
Hippo Carpet Cleaning of Fort Washington is a reliable business you can trust to handle all your carpet, upholstery, and area rug cleaning needs. We employ only the best-trained technicians, who will arrive on time and get the job done right! Visit us or call us at 301-579-3893 to book your next rug cleaning appointment.