Rug Cleaning in Fort Washington
Hippo Carpet Cleaning of Fort Washington is among the renowned cleaning service providers in the Maryland area. We provide a plethora of cleaning services that include comprehensive rug cleaning. The main goal of our team is to provide our customers with tailored cleaning services and leave the best cleaning experience ever! So that's why we are offering both the onsite rug cleaning and the drop-off service at your convenience.
A Professional Approach To Rug Cleaning
The rugs in your house are walked across a lot, especially when you have pets and kids in the house. And it is not enough to merely vacuum your rugs because the dust particles still remain. Therefore, you should hire professional rug cleaners.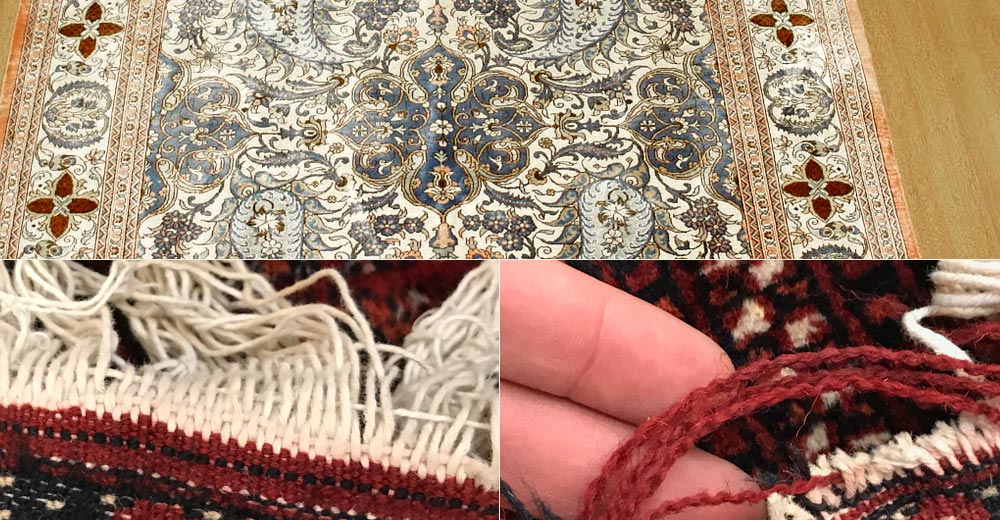 Deep Cleaning
Whether you are looking for Persian rug or wool rug cleaning at Hippo Carpet Cleaning of Fort Washington, you will get the best services. Our professionals at the stores have strong experience and are trained in executing deep cleaning services with utmost precision. We have invested in advanced tools and techniques to clean your rugs thoroughly. By the time our professionals are done with your rug, it will appear new as ever. Our quality services will make your rug last longer.
Steam Rug Cleaning
Steam rug cleaning at Hippo Carpet Cleaning of Fort Washington is another effective cleaning method that uses the power of the steam. It targets those nasty stains that make your rug look old and shabby. The powerful steam tends to clean the rugs to make them appear new as ever. We have professional-grade tools that ensure that your rug is cleaned and provided a fresh odor.
Foam Rug Cleaning
Foam carpet cleaning is a low moisture cleaning process that includes 90% air and 10% liquid. Our foam cleaning machine integrates with the pressure tank. Our experienced professionals will take care of the dirt in your rug.
What Is The Process of Cleaning the Rug?
Based on our years of experience in rug cleaning, we have organized the process toward the convenience of our customers:
Fix An Appointment
Our pick-up service allows you to get your rug cleaned at our workshop. Our team will come and fetch the rug from your home at the scheduled date and time. We can also clean the rug at home if you don't have hardwood floor.
Cleaning Your Rug
Our experts will assess the condition of your rug. Depending on the condition of your rug, we will decide the most effective method to clean your rug. Our procedures are advanced, and we use commercial-grade tools to complete the process. You can be assured of getting the best cleaning experience with us.
Why Choose Us?
Well-Trained Professionals

Our team includes experienced and well-trained professionals who can efficiently clean rugs using different methodologies. They employ a professional cleaning process so that you get the best results.

Staunch Expertise In The Field

We provide the best area rug cleaning service, owing to our expertise in this field. Our team at Hippo Carpet Cleaning of Fort Washington is capable of taking care of even the most complex cleaning job.

Professional-Grade Equipment

To provide the best rug cleaning services, we invest in premium-quality equipment. It allows us to clean different kinds of rugs made from various materials, including natural fabric, synthetic, wool, and silk.

Affordable Services

The professional rug cleaning cost is one of the reasons why people refrain from hiring rug cleaners. However, our area rug cleaning costs are affordable, allowing you to keep your rug looking clean and fresh.

Reliable Customer Service

We take our customer service very seriously; therefore, our team takes time to understand your cleaning needs before proceeding with the work. We educate you regarding the entire cleaning process and how it will benefit you in the long run. Our team will also help you with tips that will increase the durability of your rug.
Are you looking to get the best rug cleaners in Fort Washington? Get in touch with our representatives today at 301-579-3893 and we will answer all your cleaning questions in no time!