Upholstery Cleaning in Fort Washington
Upholstered furnishings are a fashionable and practical addition to any home. Over time your sofas, chairs, and other upholstered items will normally experience wear and tear. However, this doesn't mean that you will need to throw them away. The good news is that you can easily restore their original beauty with the help of a professional upholstery cleaning service in Fort Washington. Whether you are in need of couch cleaning, chair restoration, or other furniture cleaning services, Hippo Carpet Cleaning of Fort Washington can assist you.
What Kind Of Cleaning Methods Do We Offer?
Deep Upholstery Cleaning
Deep upholstery cleaning is capable of accomplishing things that regular vacuuming can't, such as: killing mold spores, eliminating allergens, and removing trapped dirt.
Steam Extraction Cleaning
Next up, we have steam cleaning, also known as hot water extraction, which is an eco-friendly way of cleaning your upholstery. The whole process involves spraying the furniture with hot water, while simultaneously vacuuming up the water along with the dirt and debris with the same equipment.
Foam Cleaning
The foam cleaning is one of the most popular dry cleaning methods recently; and the reason for this is because it's pretty simple and gets the job done perfectly.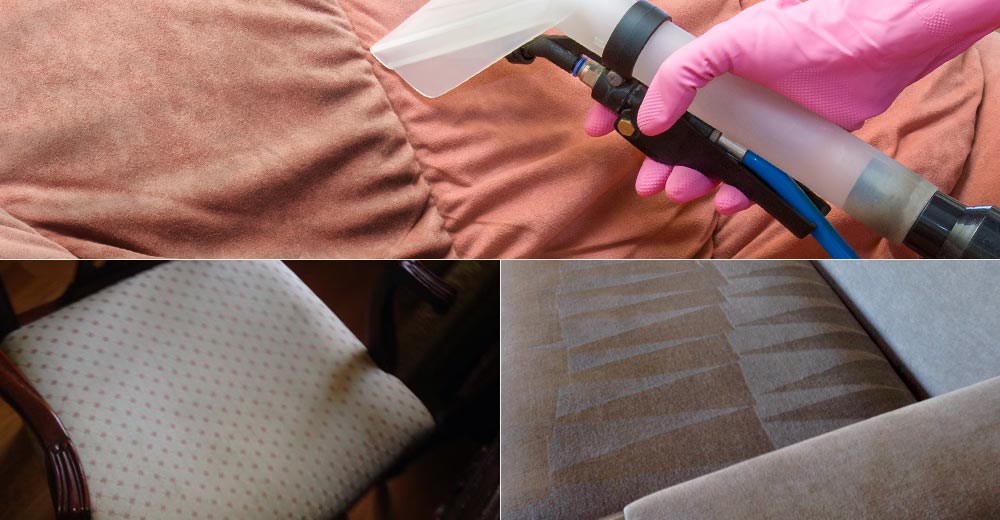 What Type Of Materials Do You Clean?
Here are some of the most common materials that Hippo Carpet Cleaning of Fort Washington is able to clean and sanitize:
Leather
Rayon
Synthetic fabrics
Wool
Silk
Cotton
Why Do You Have To Choose Us?
Besides our being a certified and insured cleaning service in Fort Washington, here are a few reasons why you should pick our professional cleaning service above any other:
Years Of Experience
For more than a decade, customers from the Fort Washington area have trusted our professional cleaning service. We've been cleaning all kinds of upholstery pieces - sofas, kitchen chairs, couch, ottomans, cushions, bench seating, draperies, and many more.
The Right Cleaning for Your Furniture
We will give you an estimate over the phone, and we rely on the expertise of our technicians to inspect the condition of the upholstery on site to determine how to give the best care so that you will be thrilled with the cleaning.
Educated Technician
You can rest assured that the whole work will be completed by educated and experienced technicians that will explain the whole process to you. Our technicians will be totally respectful of your property and everything that's inside.
First-Class Customer Support
Our customer support is more than happy to take your call and do their best to assist you with any of your upholstery questions or problems.
Super Affordable
Hippo Carpet Cleaning of Fort Washington is one of the most affordable upholstery cleaners across the entire region. We provide our customers with a high-grade quality service at the cheapest price tag possible.
Modern Cleaning Technology
Great equipment brings great results. We use advanced cleaning solutions and up-to-date technology to provide the best experience possible. Furthermore, all of the cleaning solutions are natural and friendly to the environment.
Extremely Fast
The entire cleaning process will be performed in a couple of hours so that you will be capable of using your upholstered furniture as early as possible.
Give Us a Call for the Upholstery Cleaning in Fort Washington!
Whether there are visible stains or bad odors, we are here to help you return your furniture to life with the help of safe and professional upholstery cleaning methods. If you aren't 100% satisfied with the whole cleaning service, then don't worry; let us know and we will do our best to make sure you are satisfied.
Hippo Carpet Cleaning of Fort Washington is unquestionably the most promising service when it comes to upholstery cleaning. If you're interested in learning more about our services or want to receive a free estimate, you can give us a call. Or, you can also complete the form, and we will get back to you ASAP.